Friendship Circle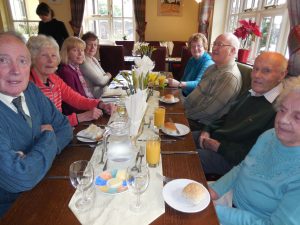 Once a month we have  Friendship Circle which is an informal meeting for men and women to come along. We have a varied programme and meet on the FOURTH Monday  in the month at 2.30pm, usually in the church.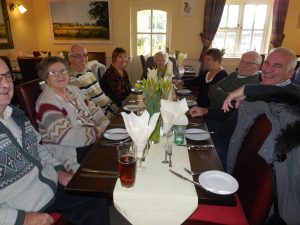 All are welcome to join us. The meetings usually last for about an hour and are followed with refreshments.
Our next meeting will be on Monday  27th January 2020 when we will be meeting for lunch at the Wheatsheaf at 12.30.  Please let Cilla know if you wish to join us.
For further information, please contact Cilla Whitlock 01480 810906.
On 29th July 2019, 16 of us returned to Roxton Chapel to see the new thatched roof.  What a brilliant job the thatchers have done! We also all enjoyed tea and cake in the garden afterwards!  Thank you.
On 24th September 2018, 18 of us enjoyed a tour of Roxton Chapel with tea and cake!  Here are a few photos of the afternoon