History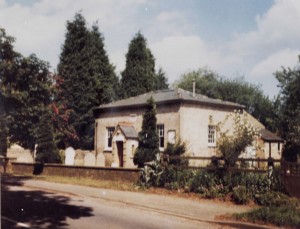 We have no record of when the Perry Baptist Church first came into being. However, there has been a Church on the present site since 1841.
The Baptists in Perry have over the years had links with other Churches in the villages around.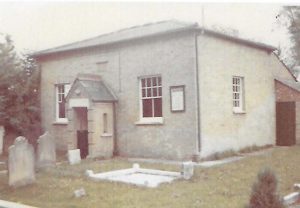 In January 1983 Perry along with the Baptist Churches in Buckden, Gt Staughton and Offord Darcy, joined together to form Trinity Village Baptist Church. There was also a link with and help from Trinity Free Church in Huntingdon.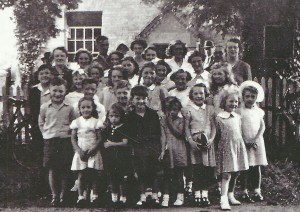 Sadly by 1984 the Church building having become unsafe had to be demolished. For several years the Church met in various places a cowshed, the prison officers' social club and the manse.
Then in 1990 t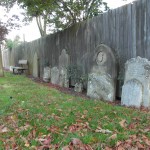 he present building, built at a cost of £110,000, was opened. This was not without some controversy as graves had to  be relocated.
The opening service on  Saturday 1st September 1990 included thanksgiving, dedication, with Rev D Harper – Area Superintendant and Rev Tony Matthews from Bristol (formerly of Huntingdon) preaching.
At the time, the Church had two Lay Pastors one of whom is now a Church of England Vicar and I have included with permission a link to his blog.
http://www.northernvicar.co.uk/2014/05/21/perry-baptist-church-cambridgeshire/
Sadly, with the closing of the Church in Offord Darcy in March 2015 Perry is the only remaining Trinity Village Baptist Church. We do, however, try to keep a presence in the other villages.