Sunday Service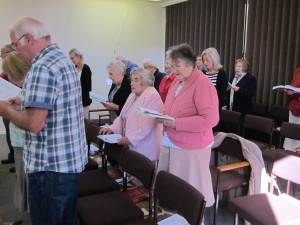 The Church building has been temporarily closed due to the Coronavirus outbreak. Please see our 'News' page for further information.
Our Minister, Rev Jon Magee, will be recording sermons each week – please click on the link below
We would normally meet on Sunday mornings at 10.30 am with Communion on the third Sunday each month. Our services last for about an hour and are followed by refreshments.
The church is accessible for visitors who require wheel chair access and there is an accessible toilet.
Children are very welcome although we do not currently have an active Sunday school.  Resources for children are available.
For more information or questions about our services contact Tony Whitlock on Tel; 01480 810906.
Sermon & children's talk  29.03.20       Rev Jon Magee